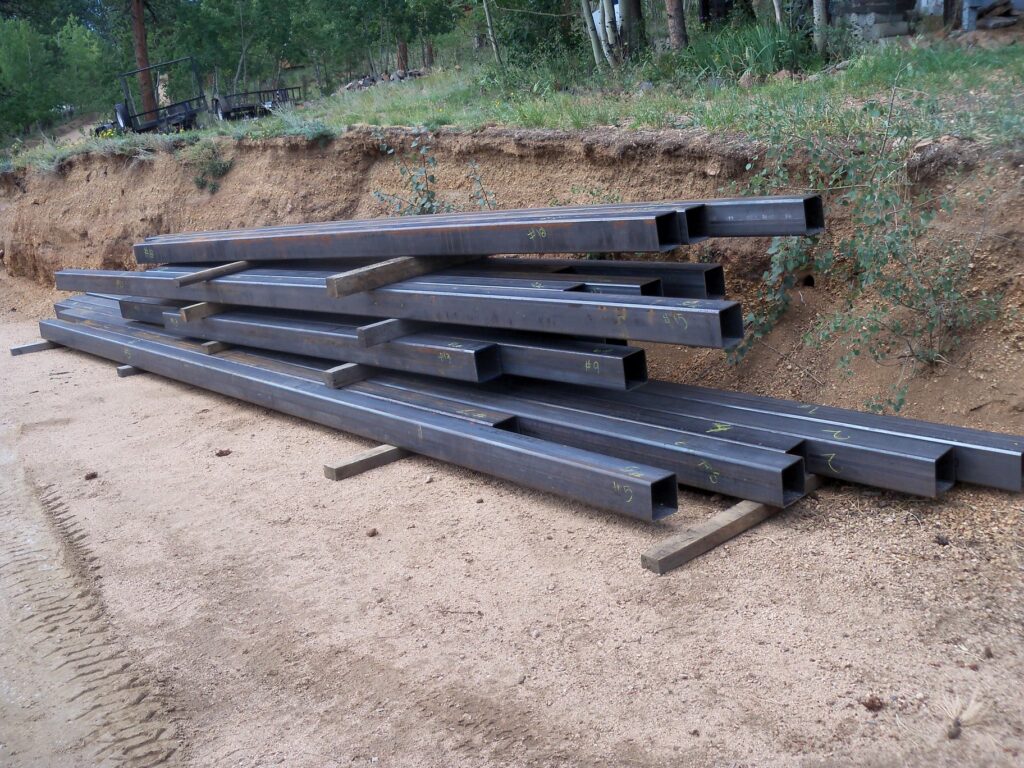 The work on fabricating the columns (25 of them!), base plates, and beams has (finally) begun. We are working with an amazing fabricator, Martin Enterprises in Bailey, Colorado. They have 50+ years of experience in a wide variety of metal fabrication projects.
They sent over a few pictures of the column and base plates that will support the tree house. These will sit on the caissons there were completed earlier this year.
I should address the reasons for the delay in getting the construction restarted. The primary reason is that our builder, Cary Dunn from BackCountry Builders, has been on another project that, due to COVID, has had a lot of delays. He has to finish that house before he can really focus on getting things done for our treehouse.
He expects that the steel will go up this month (September) and that he'll be able to start framing in early October. So…finally…PROGRESS!
I hope from now on, we will have a lot more regular posts of the progress, the ups and downs of constructing something so unique, and perhaps a bit more about our furnished rental portfolio. While the Zen Treehouse is the most unique property in our portfolio, we have five others that we will talk about when there are some lulls in posting. My goal is to have a post nearly every other week from here on out, so I'll fill in some with how we think about these types of properties and what our nearly 10 years of experience with furnished rentals, Airbnb, and VRBO has been.
Thanks for reading! Would love to hear what you think. Post a comment and let me know what you'd like to know more about!
Peter and Delinda