Brief History of this Project
The owners of Zen Treehouse, Peter and Delinda, have been in the short-term furnished rental business (aka Airbnb/VRBO) for more than a decade and have a portfolio of exceptional properties in Colorado, Montana and Florida. In the summer of 2017, they read about the most requested Airbnb in the world, which was a treehouse in suburban Atlanta. It was a cool treehouse – rustic, cozy, romantic, with two rooms with a sling bridge between them. But no bathroom, kitchen, or other "house" amenities. Yet, it was booked solid for a very premium price. So, Peter thought, we can do better!
So, that summer of 2017 they embarked on a plan to build the world's most luxurious treehouse. The first step was acquiring the land, which they did in Bailey, Colorado in October 2017. The site was perfect – on the top of a mountain at 8,700 feet above sea level, overlooking the beautiful Deer Creek Valley, with a very steep lot and a forest of trees. In November 2017, they engaged Coffey Associates Architects (John Coffey) to design their dream. In October 2018, they engaged BackCountry Builders (Cary Dunn) to build their dream now that the plans were (mostly) complete. In February 2020, they engaged Mandil Inc (Eric Mandil) to handle the interior design and coloring of the house.
Construction started in October 2018 with site prep, septic layout and other tasks. Cary was wrapping up another house, so he really couldn't start building until July 2020 when the footers for the steel beams were installed. It would take about a year and a half to complete the construction, with Zen Treehouse opening for guests in mid February, 2022.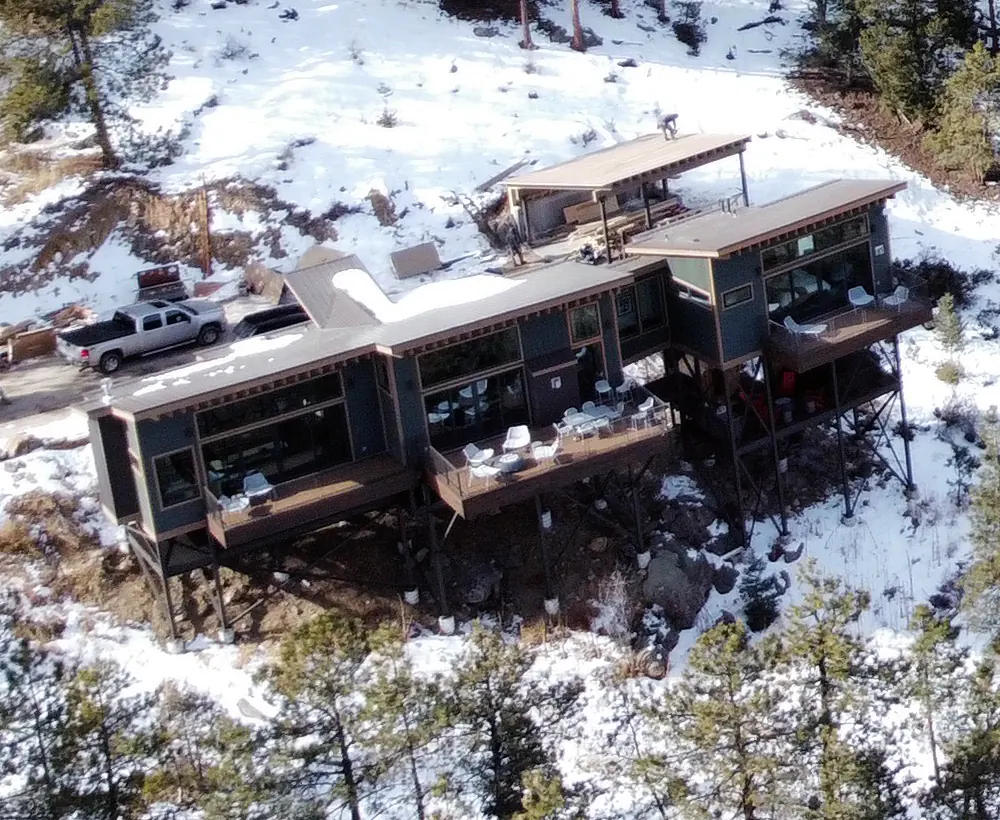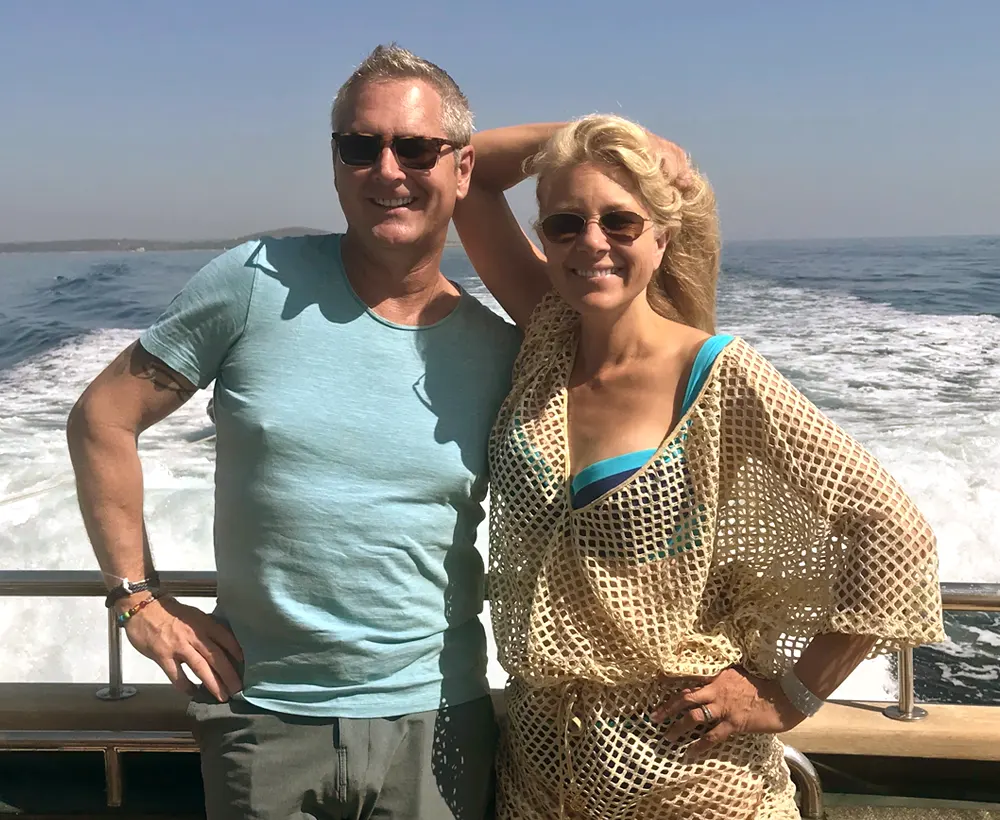 Peter is a former investment banker turned serial entrepreneur, having founded/co-founded multiple companies in his career, including HealthGrades.com and TermScout.com. Delinda co-founded and runs their food service business, Moira Restaurant Group, which includes their restaurant brand Indulge Bistro & Wine Bar. She also helps run their real estate business with Peter.
They love the hospitality aspect of hosting their guests at their properties.  They love food, wine, hiking, spending time with their friends and family, and travel (30+ countries so far!).