Why We Picked Bailey, CO?
We wanted to share a little bit about the area near our treehouse and why we picked the area.  We picked Bailey as the site of our Zen Treehouse because:
It's less than an hour from downtown Denver
You don't have to drive up I-70 to get there (I-70 traffic, especially during the weekends, is horrible!)
It's in the heart of Pike National Forrest in an area called Platte canyon.
There is a lot of great outdoor recreation around the area including hunting, fishing, hiking, zip lining, mountain biking, and even features a world-class mountain frisbee golf course nearby.
It's in Park County, Colorado, where they don't have any regulations limiting short-term rentals (Jefferson, Douglas, and Clear Creek counties have very restrictive regulations)
We love this area so much, that we got married in Pine Valley Ranch Park, just 20 minutes east of our land, in 2010.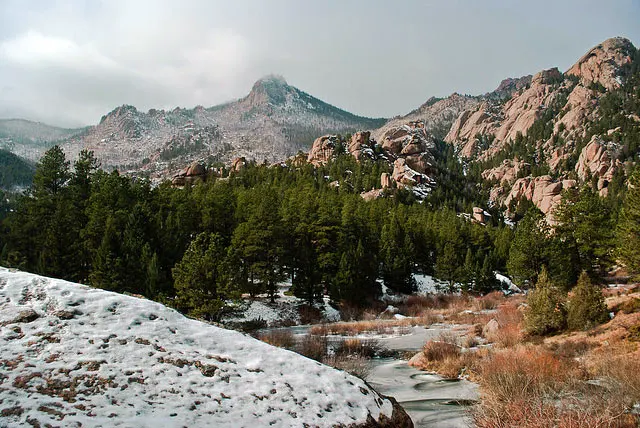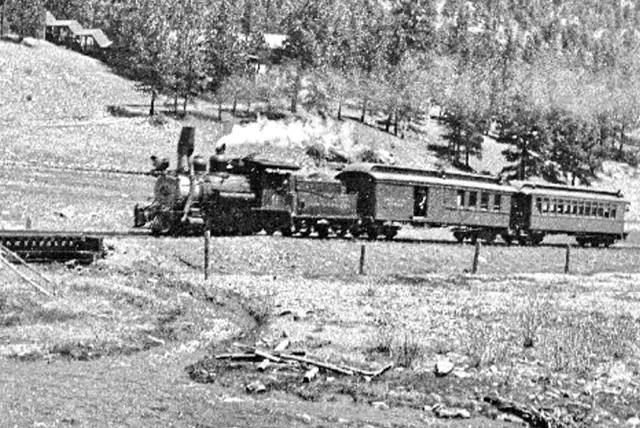 A Brief History of the Area
Courtesy of the Platte Canyon Chamber of Commerce.
Platte Canyon & Bailey Town
The Platte Canyon region is rich in history and tradition. To support the gold mining industry a road was built through the Platte Canyon region in the middle 1800s. Later in the 1800s The Denver South Park and Pacific Railroad was built though the region to support the timber industry.
The town of Bailey was named after William Bailey who settled the area in 1864. After running a profitable business for many years, Mr. Bailey sold his land and moved to California. After the railroad was built, a short economic boom occurred in the area. A widow and mother of two, Mrs. McGraw ran a store and Post Office in Bailey. For a period, she owned most of the town. McGraw Memorial Park located in Bailey is named after the McGraw family and is home to some of Bailey's historical structures including the Entriken cabin, the only original building left from this era. The Entriken cabin was built by the towns name sake William Bailey.