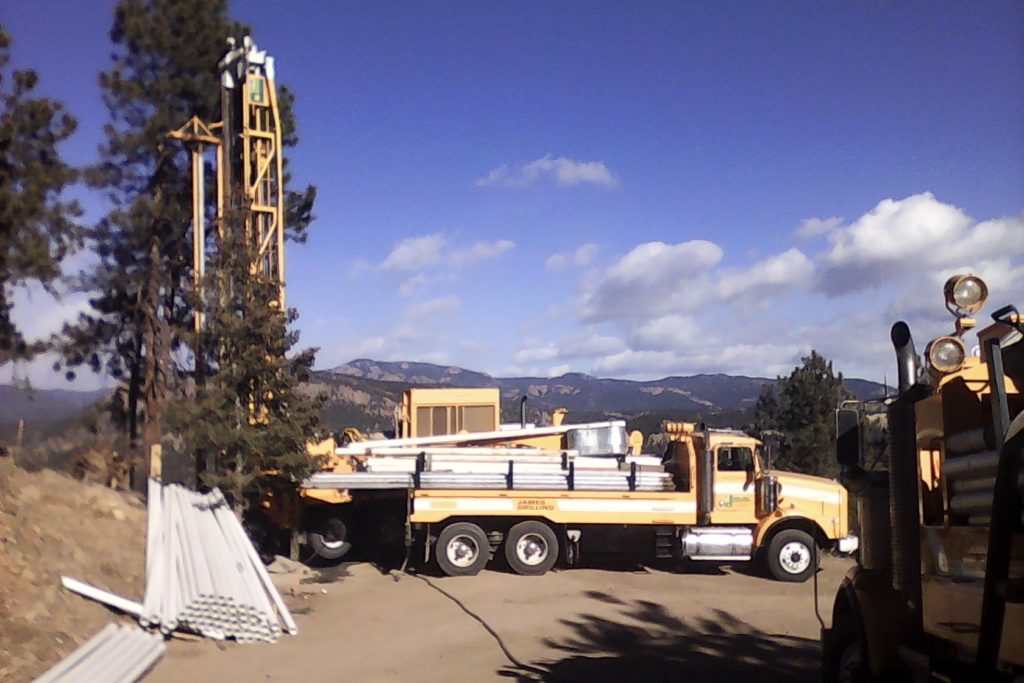 So, we knew when we bought the land that we would have to drill a well. We also knew that drilling a well was not something that was 100% guaranteed to be successful. When we talked to the drilling company, they talked about "witching" a well and that it was the best way to find the best spot to drill. We did have a limited area that the drilling rig could access, so we had them "witch" around the areas that the rig could access and they picked the spot.

Then the day came to drill this past week. They started on a Tuesday. Two days in, I get an email from my contractor. "They are about 1,100 feet down (after telling us that they thought for sure they would hit water around 850 feet) and they have maybe 1/2 gallon an hour (FYI…that's not enough). Maybe we'll go to 1,300 and hope for the best." OMG I thought. We may not have water!
The next day, I worried…most of the day…and I didn't tell Delinda. I didn't want her to worry and I was hopeful I could share good news when it happened. Thankfully, that news came. At 1,406 feet (basically 1/4 of a mile down), they hit water and it was flowing at 8 gallons/minute. Better yet, the static level (where the water settled in the bore hole) was 700 feet. That meant that we didn't need a huge pump to get the water up from 1,4000 feet. So, good news all around!
My daughter Ashley was coming into town for Christmas, so we drove up on Friday afternoon from the airport to check on the progress. By the time we started up the switchbacks, we passed the drilling contractor's trucks coming down. So, we didn't get to talk to them. But we did the the finished capped well. We also saw that the IREA (Intermountain Rural Electric Association) had been out to set two electrical poles and lines to our property. So, we now have water and electric! And we have natural gas that we will tap into, which is great so we don't have to use propane.
So, a big week of progress on the utilities this week. Not super exciting, but necessary! Hope for some more progress in the next few weeks as they set the septic tank and backfill the driveway. Then, the big wait until April until the main treehouse construction starts.

Merry Christmas, Happy Holidays, and Happy New Year to you all! ZEN TREEHOUSE will be open for reservations in fall of 2019!
Peter and Delinda