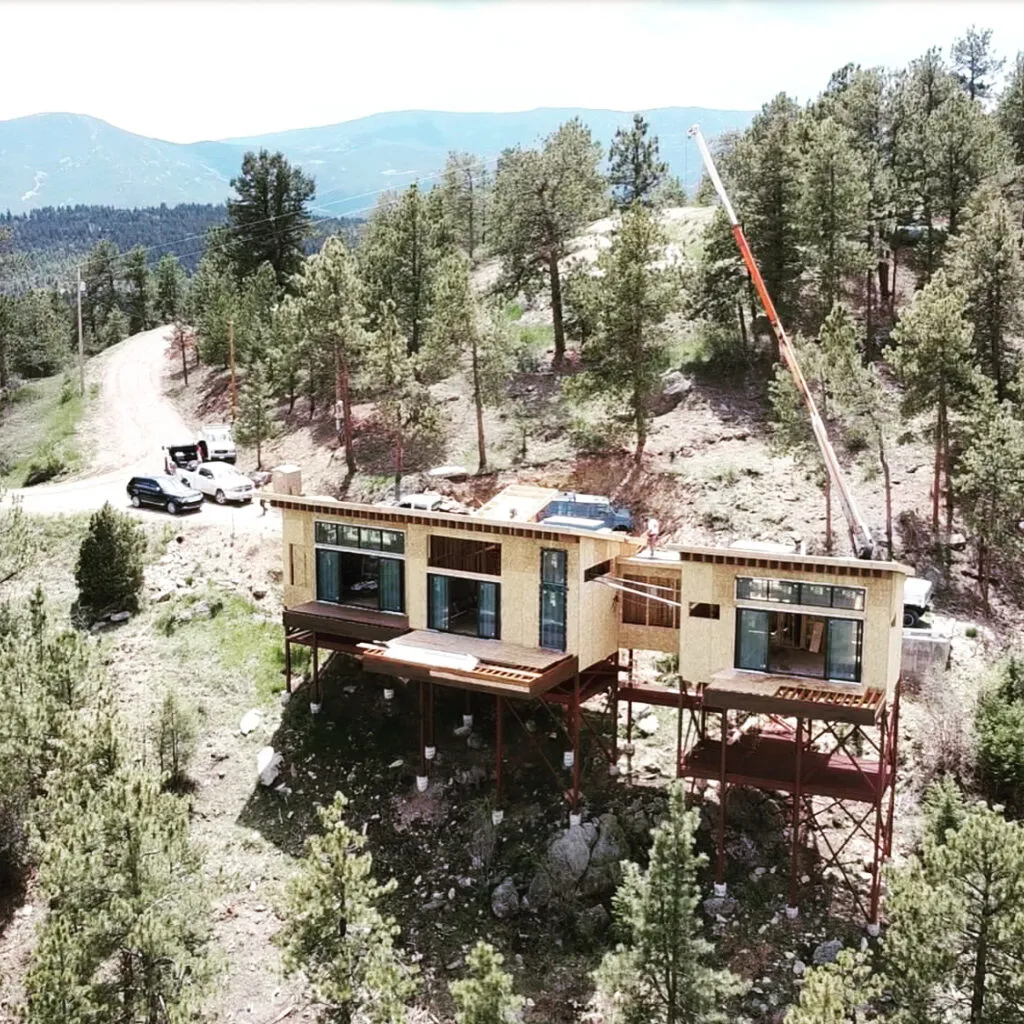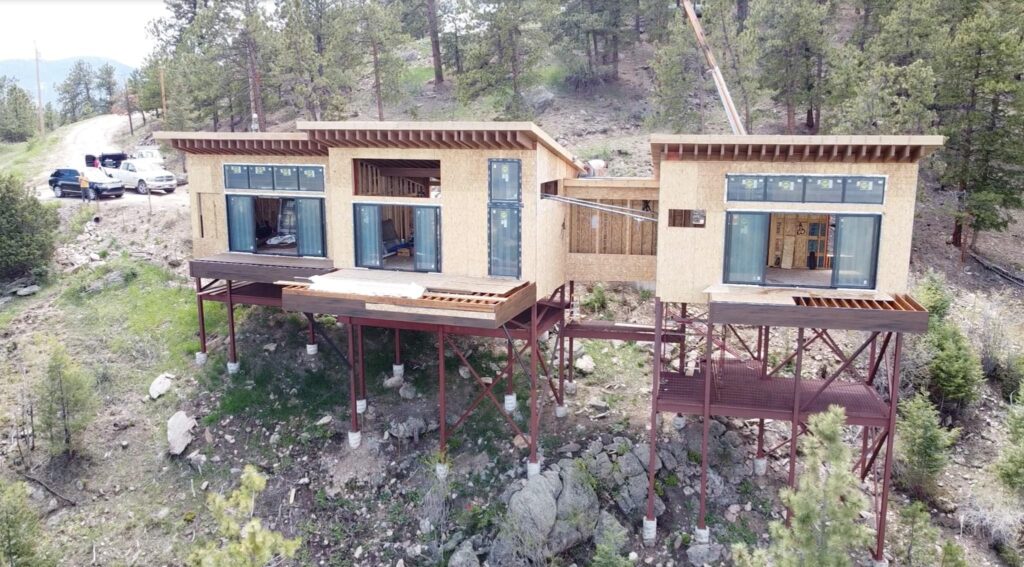 Hello dear readers of the Zen Treehouse Blog!

Well, it's early June and we are making some great progress with only 12 weeks to go before the Zen Treehouse construction is completed. At least that's the estimate at this stage. We'll see as nothing has been on time or on budget this far into the project. 🙂 It's not the builder's fault – supply chains are strained and you've probably heard about what lumber prices are doing lately. So, it is what it is. It will be worth it in the end when we and our guests – and hopefully you! – will get to enjoy the hard work and effort it took to put this project together.
We have some rough electrical work done, the in-floor heating is well under way, and the interior framing is complete. The roof is nearly dried in and complete with the exception of the metal roofing material that will go on at the end of construction.

Next up will be working on the recreation deck below the guest cabin, finishing the decks with Trex and railings, and putting the scaffolding up so they can put the rest of the windows in and the siding up. In the next few weeks, all this work should be done – hopefully by the end of June. Then the exterior of the house will be complete and while the other trades work on completing the interior of the house, our builder Cary will work on building the garage at the end of the driveway.

The next 12 weeks will be pretty exciting, so stay tuned! Please share this blog post with your friend and family to help spread the word of this fun project!
Thanks for reading!

Peter