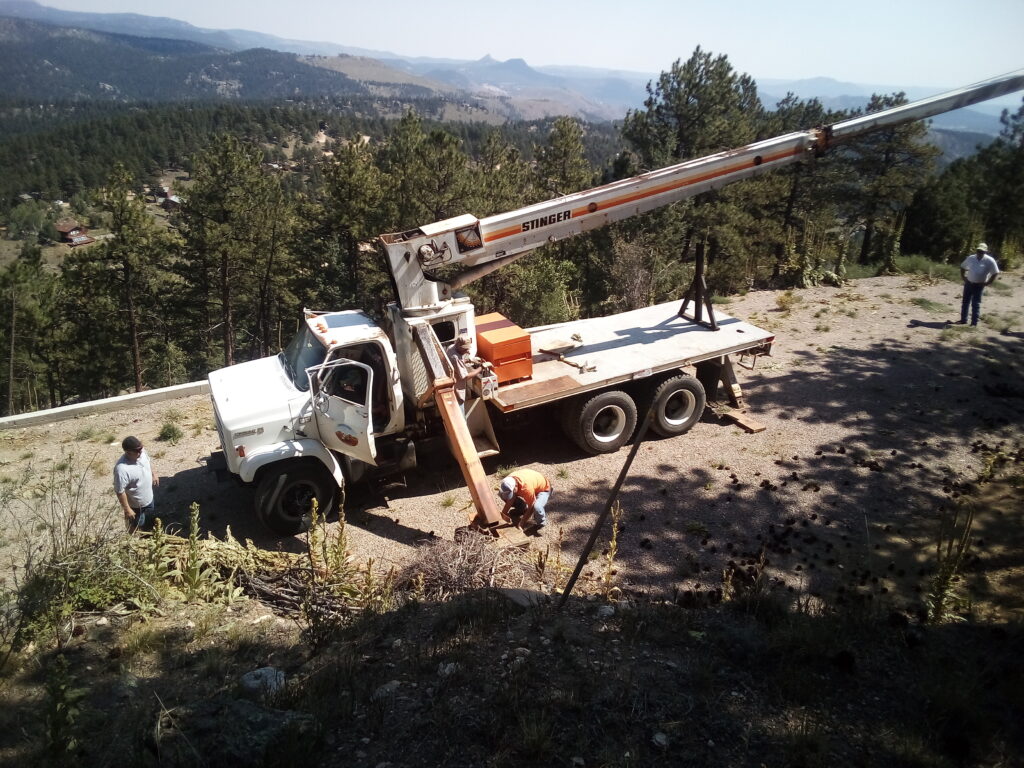 We finally got our crane onsite today! This means we will now see, over the next five weeks, the house come out of the ground. The crew anticipates they will start on Thursday Sept 10th. I was told that initially it will be slow going, getting everything right with the base plates and initial beams.
They are going to install an extruded steel floor about 10′ under the treehouse structure itself. This is to make maintenance and access underneath to vents, pipes, etc. easier. Once they get this floor installed, they said the rest will be a piece of cake.
So, five weeks puts us into mid-October before they can start framing. The other thing that's going to happen in October is the installation of the natural gas line. Yes, you read that right – we have natural gas (no propane!) for the treehouse! We will use this gas for the boiler for the radiant heated floors (also serves as our hot water heater for sinks and showers), the two fireplaces inside the house, and a new outdoor relaxation area we are adding somewhere up the hill from the house. This area will feature a barrel sauna, a covered hot tub, and a fire pit with Adirondack chairs for watching sunsets and relaxing after a nice soak or steam. I'll cover more about what this area will look like in a future post.
I'm excited to get this blog moving – finally – with some frequent updates. Let me know what you think in the comments and please share!